A Look into the Reverse Mortgage Appraisal Process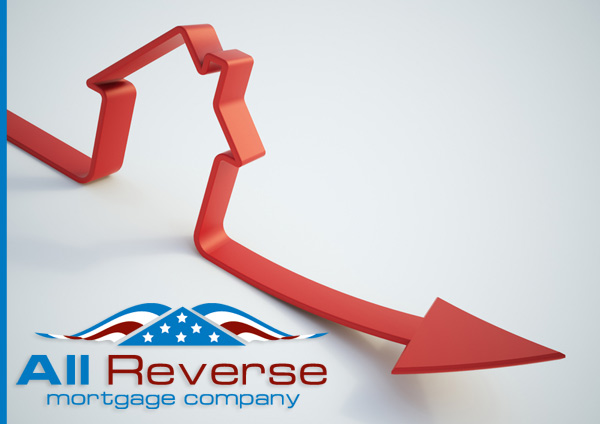 We are really in a tough market for homeowners, reverse mortgage lenders and appraisers. Just today alone I received three phone calls from different borrowers who were angry about the appraised value that had been assigned to their home by the FHA approved appraiser. I also received an email from a prospective borrower who was not happy with the amount of money she was going to receive from her reverse mortgage proceeds and wanted us to consider a higher amount based on her property's characteristics. Here is what she wrote:
Dear Mike:
Thank you for the proposal of $136.000.00; but this is not enough money. I need at least 157,000.00 on the reverse mortgage to pay off my existing first mortgage. The property is worth more than what you are offering by far. The appraised value in 2009 was $225,000.00. Property will be at a premium in a couple of years for a land grab and whoever provides the reverse mortgage for me will be making a mint off my property. There is .99 of an acre here including an easement to my lot as it is an interior lot with lots of privacy which is at a premium. There is a reflecting pool, three storage sheds, enclosed room with hot-tub, enclosed back patio 20×22, smokers room, covered front walkway, underground sprinkler system, mature plantings, double-car garage with automatic openers, heat-pump system with air conditioning, new furnace, hot-water tank, well , new water softener with permanent filtering system. The manufactured home itself is over 1700 square feet with 3 bedrooms 2 full baths family room, living room and has a built on panty room with another pantry room in kitchen and many other extras. It also has a security system, steel locking mail-box, fenced with 6ft high cedar fence all around lot. Also in back of garage there is a room that is for storage and has a gun cabinet attached to wall. Please reply with new proposal. Thank you for your help and attention.
As I explained to her, sounds like she has a great piece of property, but the HUD calculations are set of various factors and we cannot vary the lending limits on anything other than those specific criteria. Furthermore, just as with any other mortgage her and her heirs own the property. The bank only holds a loan. So if there is a windfall in the future with a higher value, as long as they haven't sold yet, they will be the beneficiary of that windfall.
Then I had to research a value questioned by another borrower. She did not agree with the appraiser and felt he was not giving sufficient value to a portion of the property that was above ground, that he called "basement" due to the fact that the home was on a hill and half the wall in the rear of the home was beneath the ground level. After extensive research, we found that there were no comparable sales in the area that would support a higher value, whether the appraiser called it basement or normal living space. In her area, there just were not any sales even with the higher square footage that would support a higher value.
We have also gotten numerous comments on our web site as of late with posters bashing appraisers and the practice of using short sales and foreclosures as sales comparables. Don't get me wrong, we have come across our fair share of bad appraisals and have fought, sometimes more successfully than others, to have them reconsidered and the values raised by supplying better sales comparables which support a higher value. But when it all comes down to it, the only way to support a value is to find sales that are more similar to your property that sold just as recently as the ones the appraiser used if not more recently, and then there cannot also be several that support lower values as well so it doesn't look like you are just choosing the highest available sales.
The theory behind using comparable sales is the theory of substitution. In other words, your property is "worth" what people are willing to pay for it or a similar property. If they can come to your neighborhood and buy similar properties for $200,000, whether they are short sales, foreclosures or what, why would they pay $300,000 to buy a very similar property in the same neighborhood? While one low sale should not bring down the value in an area with other verifiable higher sales, several lower sales and even more on the market as existing listings at lower prices can. And just as the letter above indicates, who can say how much more a buyer would pay for some of the items listed? What if you don't smoke and you actually now want that removed? What if you don't own guns? Some people don't want water features or their additional upkeep, don't need multiple outbuildings and find them excessive or want to worry about hot tubs. Each of us has things about our homes that make it special to us, but could actually make it just a bit harder to sell to the wrong buyer and they would be looking to see how much less you would take since they know they will need to put money into the property to make it special to them.
Without finding errors or missed better sales on the appraisal, the borrower and the originator have no chance getting the value raised by the FHA appraiser later. Also, the HUD system that every lender works with requires that you "log" an appraisal in when it is completed. This now stays with the property whether you change lenders or not. Every once in a while though, we have reverse mortgage borrowers who talk to someone (sometimes even other originators) who tell them they can get a new appraisal or get the value increased. This is prohibited by the HUD system and borrowers need to know that the appraisal will stay with the property no matter who they go to for a period of at least 6 months.
If a reverse mortgage borrower receives word of an appraised value less than their original opinion of value, you can check with your originator and the recent "sold" signs in your neighborhood on similar properties to see if actual closed sales support your opinion. If you can find better comparable sales, you may be successful in an appeal. If not, then the originator has no leverage upon which he/she can go back to request a value increase. You just need to keep in mind that what you believe your property is worth and what informed buyers are paying may not be the same. The appraiser, the lender and potential buyers are going to use the statistical data and unfortunately do not see your home through your eyes.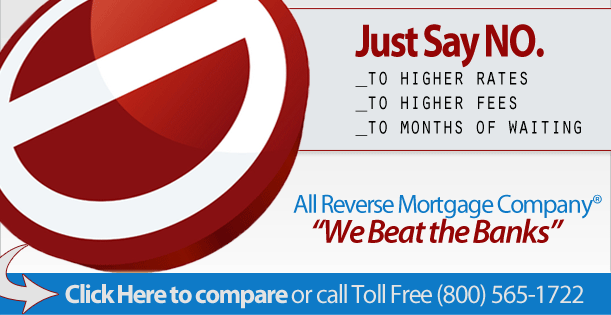 "Reverse Mortgage Appraisal" by www.allrmc.com
The experts at All Reverse Mortgage® are here to answer your questions! If you have an inquiry about reverse mortgages and appraisals give us a call Toll Free (800) 565-1722 or request a quote by clicking here »
PS – We also welcome and respond to comments below…
Helpful Links: 
Reverse Mortgage Appraisal process By Mike Branson – Add me to your circles